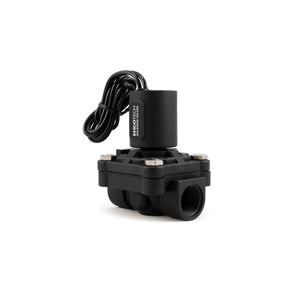 Beer Line Valve
Regular price $40.00 Sale
This product often goes out of stock as 3/8" is a non-standard size for manufactures.
In the meantime, you can buy a different (cheaper) valve and parts yourself!

Wiring connectors
You should be able to pick these up at your local hardware store along with some wire. You will only need two connectors per valve so you don't really need a pack of 100.

Wiring guide is here - https://brewskey.com/faq#wiring

----
Want to keep your friends honest and your enemies out of your beer? Add this valve to your setup to lock down your taps.  If you purchase a flow sensor as well we will assemble them and include everything you need to hook this up to your beer line.